December's nearly here – and that means it's time to get ready for some fantastic festive Bison giveaways!
We know that you have a choice and we're always grateful for your business – that's why we like to say "thank you" at this time of year with some superb free gifts. Check out the details below and get cracking with your orders, but hurry – there's limited availability!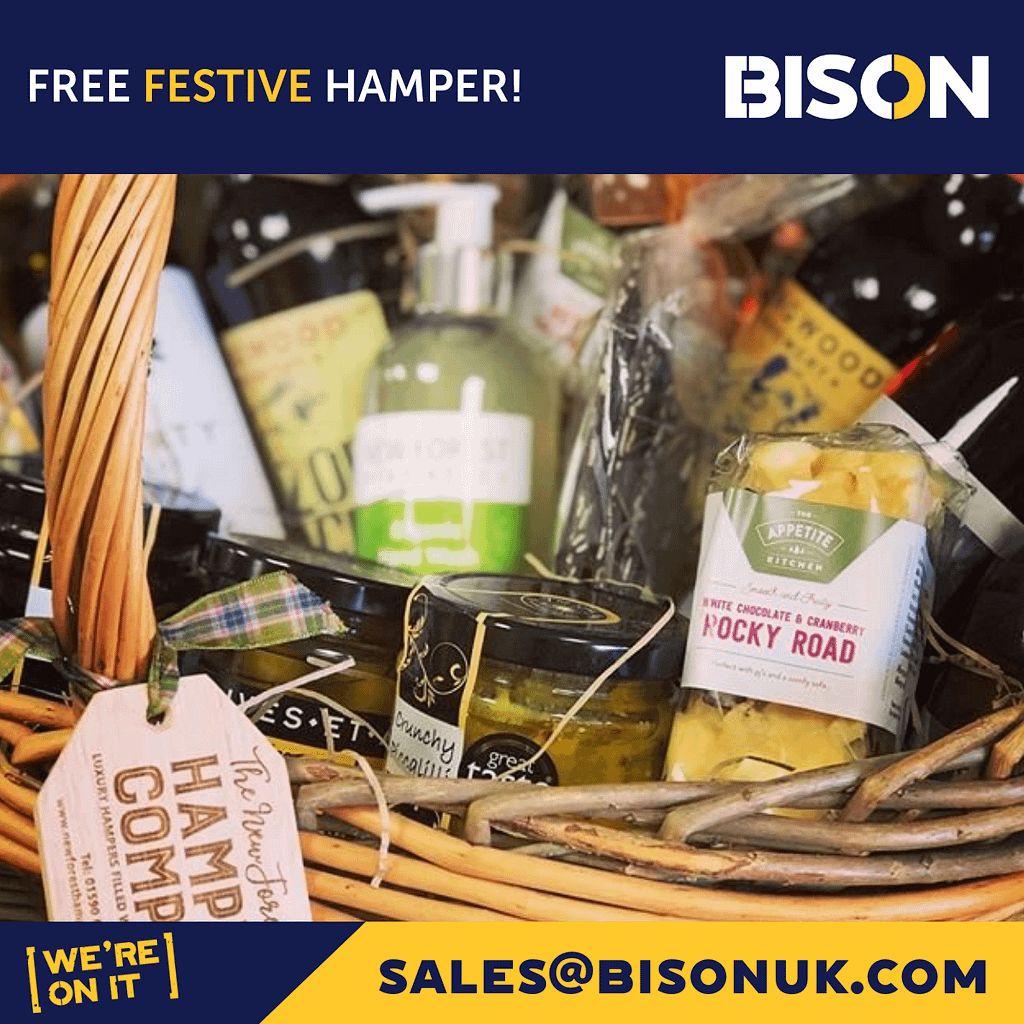 LUXURY FESTIVE HAMPER
Premium quality hamper filled with delightful delicacies such as Gold-Award winning Somborne Valley sparkling fizz, Conker Spirit port barrel gin, Real Jam Boozy Christmas marmalade, Great Taste Award-winning Olives Et Al Very Merry Pigs in Blankets Mixed Nuts, New Forest Cakehouse Homemade Christmas Pudding and stacks of other unique treats in a traditional lidded hamper.
FREE with orders over £2500
CHRISTMAS GIN, WINE & NIBBLES GIFTBOX
Superb giftbox full of treats such as Bronze Decanter award-winning Danebury Schonberger 2018 wine, Conker Spirit port barrel gin, Great Taste Award-winning Olives Et Al Morrocan Tapenade Marocaine with Lemons, Great Taste Award-winning Hartgrove Coppa Charcuterie cured ham and loads more tasty goodies!
FREE with orders over £1000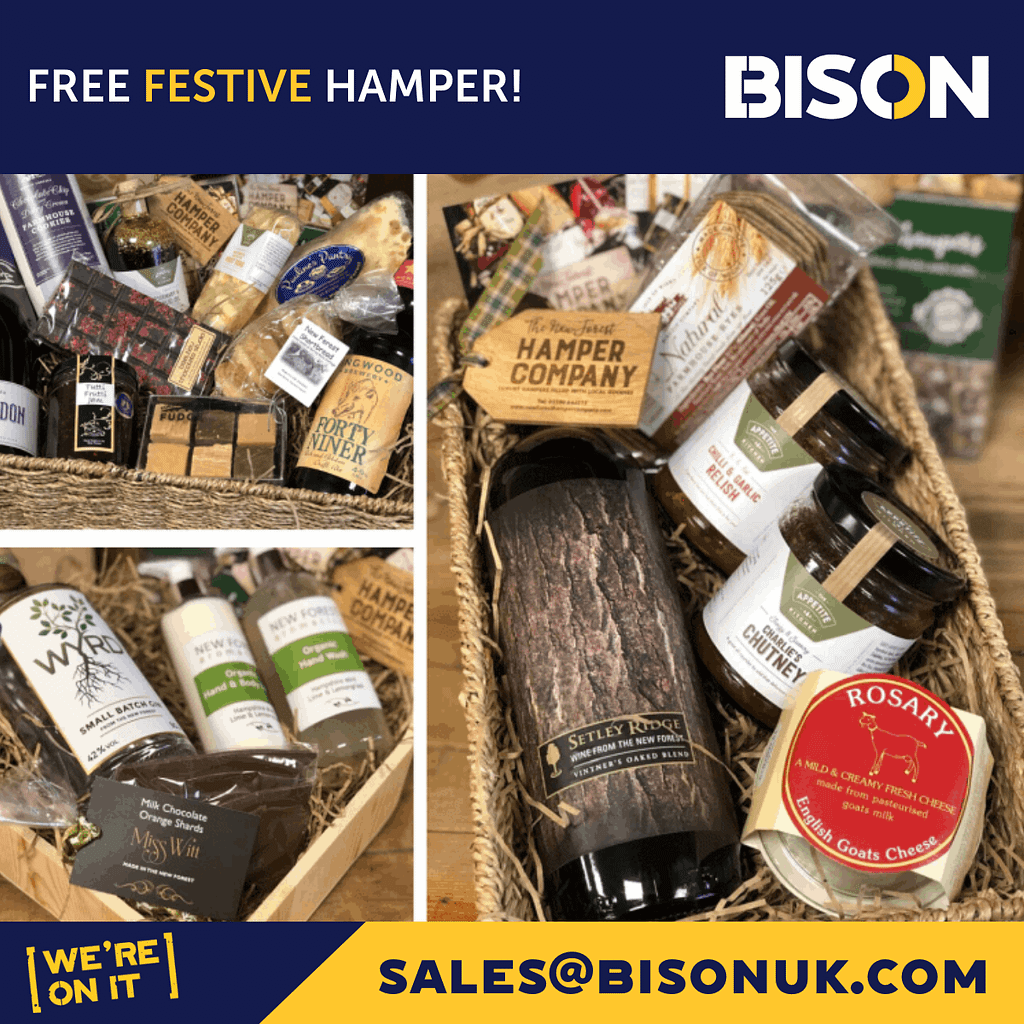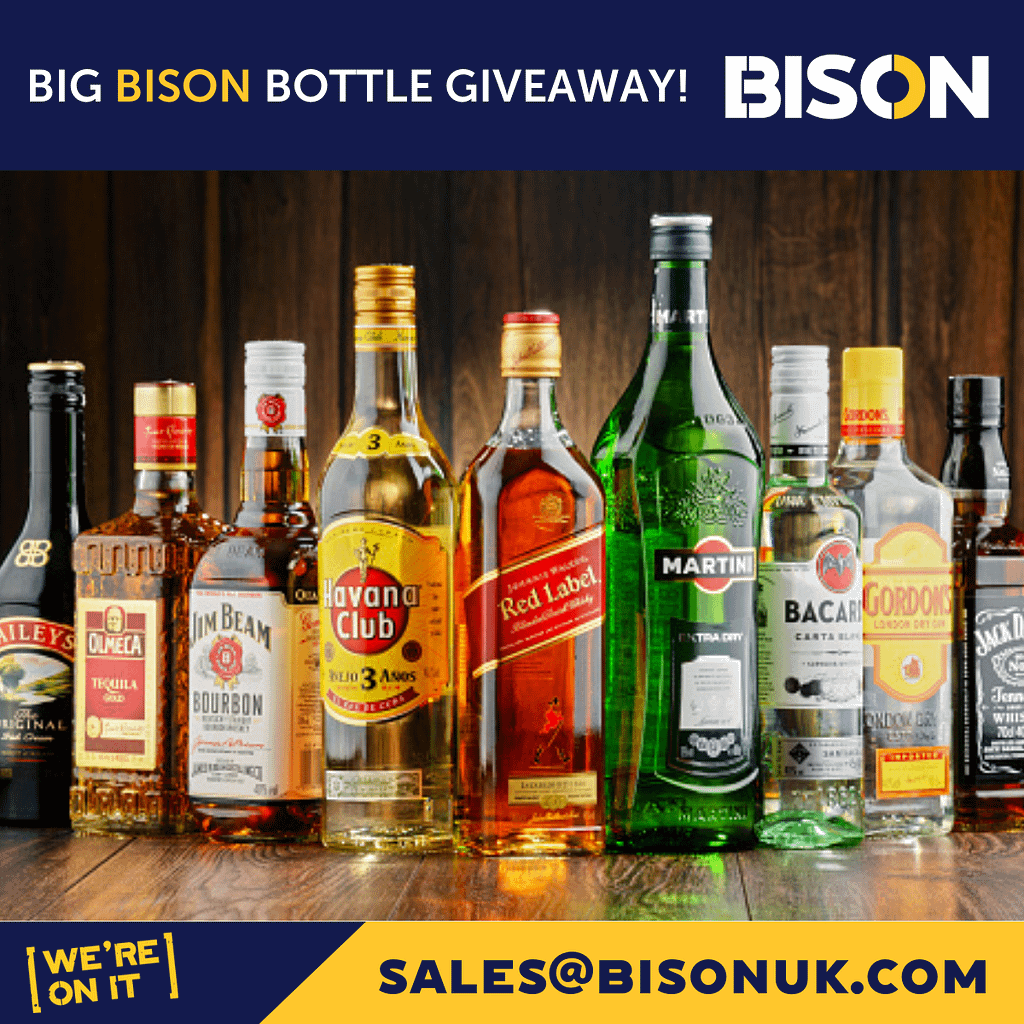 CHOOSE A BOTTLE
Choose a bottle of blended whisky, bourbon, gin, vodka, cognac or port and we'll get it sent direct to the address of your choice.
FREE with orders over £350
MINCE PIE MAYHEM!
FREE box of 6 mince pies with every order over £150.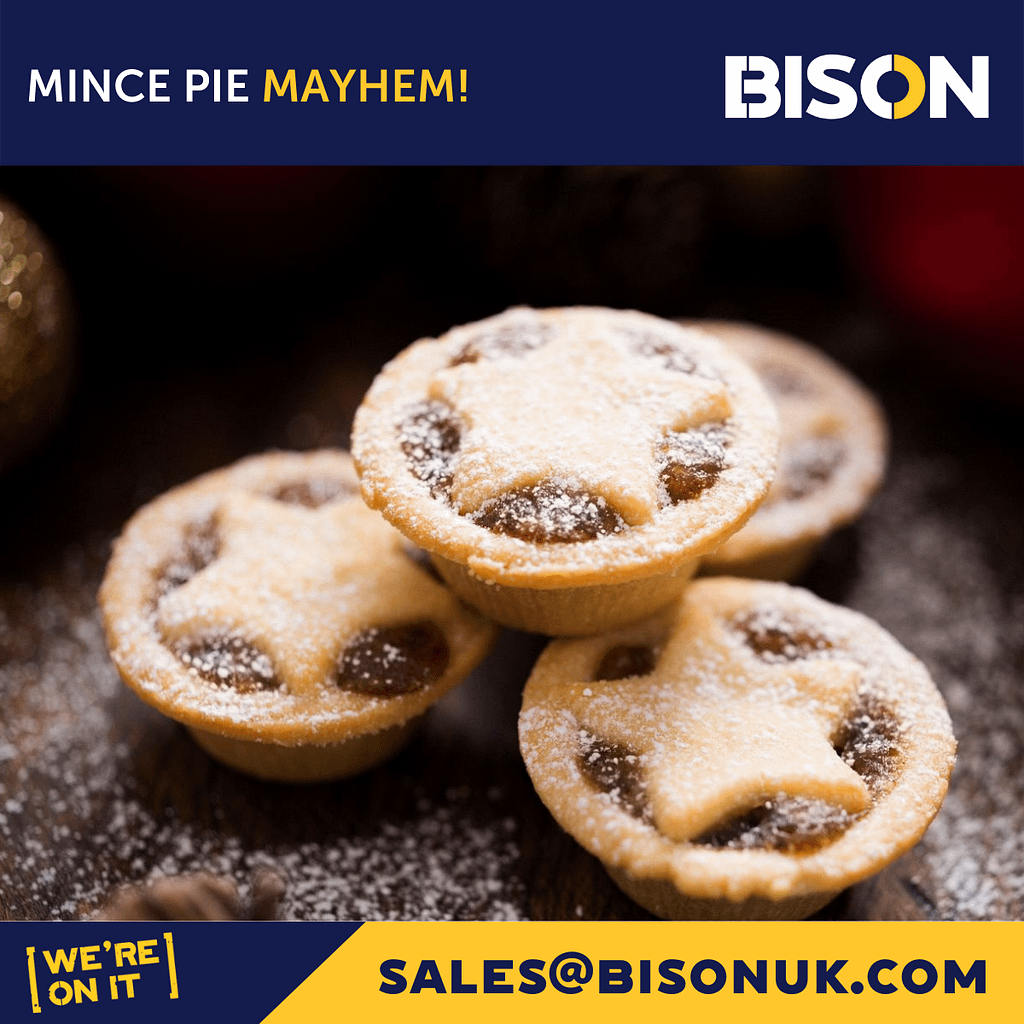 Order from the office on 01329 222345, or email us at sales@bisonuk.com . All offers run strictly from 1st to 17th December and are subject to availability.
Free products must be specified at time of order. We reserve the right to amend free products due to availability, or withhold free goods at our discretion.